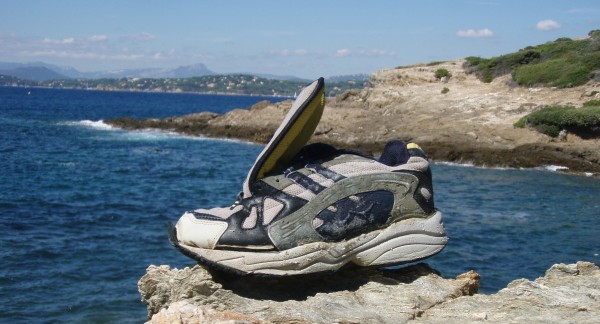 The little girl in my hostfamily was doing "acrobatics" on the railings of my balcony. Of course I thought; "I can do better than that," so I rushed in to show her how good I was at doing handplants on the railing.
This led to my first encounter with the french health care system. It's really not that different from the system we have in Norway, although "Jeg tror stivkrampevaksinen min fortsatt er god" is pronounced a whole other way.
With some newly acquired stitches on my lip, I went to this beautiful island called Porkroll outside of Hyeres. There we rented bikes and cycled them to a beach with dark sand. A couple of powernaps followed by a sandcastle build and demolishing, we had to move from the beach because of an approaching helicopter, and decided to go home.
I still haven't found an appartment near Sophia Antipolis, but everything works itself out for good boys.
I might actually have gotten my first tan ever today. Kudos!