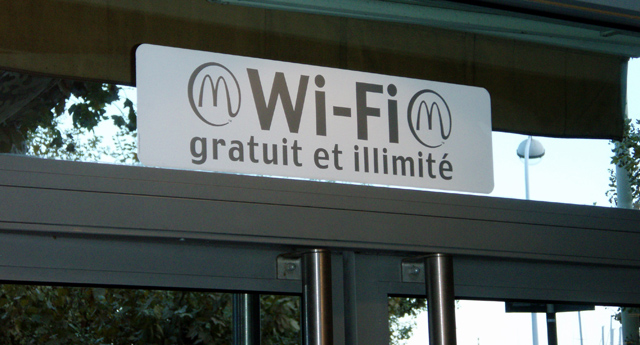 So, it's the second time I'm stealing internet at McDonalds Cannes.
Going to check out an appartment where someone in class had an extra room. Location could be better ref the school, we left from the school at the same time, I used an hour on my bike, and they're not arriving before another 30 minutes.
Cycling to Eurecom is kinda cool in an information technical point of view. Microsoft, HP, Thales, Steria, IBM and Accenture all have offices located on the route.
Eurecom is what you could call a multinational institution, although disappointingly many of the students have french as a first language and prefer to stick to themselves. Kinda gives me a feeling of being one of the exchange students we never talked to at NTNU.
We have to do language classes together with all the technical classes, and today we had a test to determine our level in the different languages we'd chosen. I'd picked French and for the first time in my life I didn't end up in the slowest french class! Actually kind of had a conversation with the french professor.
Maybe Elfca did something right?
PS: Just before I left the McDonalds two little, cute girls came begging for money at my table. When I didn't give them anything they started hammering on my laptop, and stupid me didn't think about watching my pockets. They didn't take anything though.